by
Posted on

05/28/2019 06:45 PM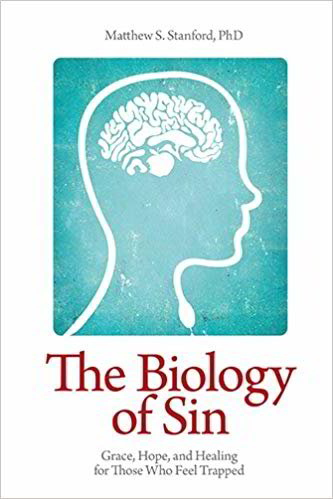 In this recent, popular-level book, Matthew S. Stanford, Professor of Psychology, Neuroscience, and Biomedical Studies at Baylor University at the time of publication, seeks to help Christians understand the role that biological, chemical, and hereditary factors play in sinful and aberrant behavior. That role, he argues, is not determinative, or even illusory, but rather pervasive and predisposing. Accordingly, the author posits that scientific knowledge, on the one hand, should not be distorted to minimize individual responsibility or justify sinful behavior and, on the other, that Scripture should not be misused to alienate or demonize the very people to whom Christians should be reaching out (11). In taking such a stance, Stanford persuasively brings some resolution to the debate over the role of biology in sin.
The book is arranged into nine chapters and an appendix, which lists basic resources on the various behaviors covered in the book. Chapters 1 and 2 are introductory in nature, broadly delineating the nature of sin and describing the processes of spiritual regeneration and maturation. The emphasis on volition in sanctification, motivated by a relational theology of Christian identity, is particularly noteworthy here and can be traced throughout the rest of the book. Chapters 3–7 examine various wayward desires and behaviors, including impulsive aggression; lust and adultery; lying, stealing, and criminality; substance addiction; and homosexual sexual activity. Each chapter defines the respective desire or behavior; notes its prevalence in American society; explains its brain mechanisms, neurochemistry, and heritability; outlines what Scripture teaches about it; and suggests both physical and ministerial prognoses. Chapters 8 and 9, lastly, provide poignant vignettes and a hope-giving conclusion, respectively. Even though sin is deeply ingrained in our DNA, Stanford concludes that "biology is not destiny," especially when considered from the vantage point of lifelong, progressive sanctification—submitting to Christ, renewing our minds via Bible study and prayer, taking sinful desires captive, and confessing our sins to one another (136, 139–41).

Given both his Christian convictions and his credentials as a neuroscientist, Stanford is certainly well qualified to write this book. Overall, his arguments appear well qualified and sufficiently substantiated. However, as another reviewer has already pointed out, Stanford's discussion of the causes of homosexuality seems to oversimplify the evidence.[1] Readers, too, are left wanting more direction in ministering to people who struggle with and are affected by these behaviors. Still, the book is theologically and scientifically informed, balanced, realistic, and even pastorally instructive. As such, it will be most profitably used by pastors, counselors, and any believer desiring to better understand his or her—or others'—sinful tendencies.
Notes
[1] Rod Bassett, review of The Biology of Sin: Grace, Hope, and Healing for Those Who Feel Trapped, by Matthew S. Stanford, Journal of Psychology and Christianity 32, no. 3 (Fall 2013): 263.
Brandon C. Benziger is a recent graduate of Fresno Pacific University (BA, 2008) and Denver Seminary (MDiv, 2016; ThM, 2018), currently serving as Biblical Integration and Curriculum Development Manager at Sevenstar Academy, LLC. Also a registered freelance editor with Baker Academic/Brazos Press, Eerdmans, Lexham Press, and NavPress, he lives in the northern Dallas metroplex with his wonderful wife, Steph, and his three delightful children, Evelyn, Oliver, and Theodore.
Add Comment